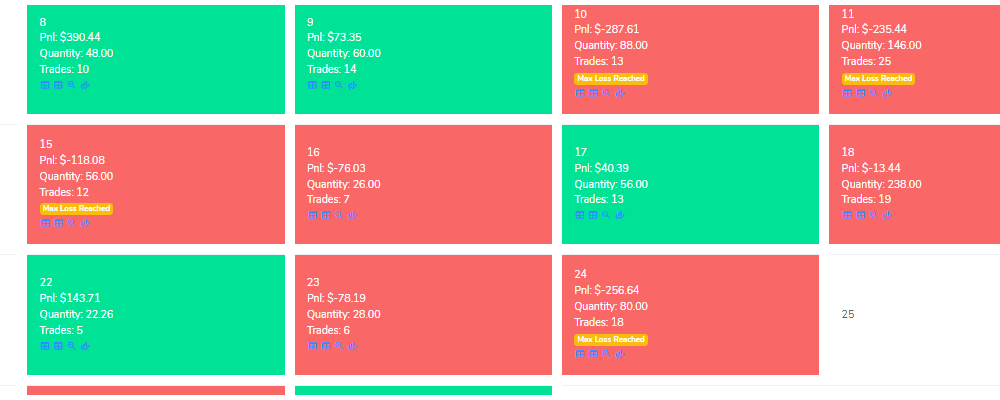 In this video series, we review one of our user's accounts looking for insights to improve his trading performance.
Trader profile:
Beginner
Mostly swing trading with some day trades
11 months of trading
Options and equities trader
Negative points:
Set a daily loss and stick to it. Unnecessary daily losses were taken that could have been avoided.
Too many trades were taken in stocks with poor performances.
Not finding trades with good risk-reward.
Too many trades are being cut short.
Loses money consistently on options.
Not using tags to analyze his trading strategies.
Positive points:
Limits losses.
Holds winners longer than his losers.
Finding consistency.
Makes money on equities.
Trades minimum size. Ideal until consistency is found.
Watch it below:
Get your own free trading journal and start tracking your own performance.